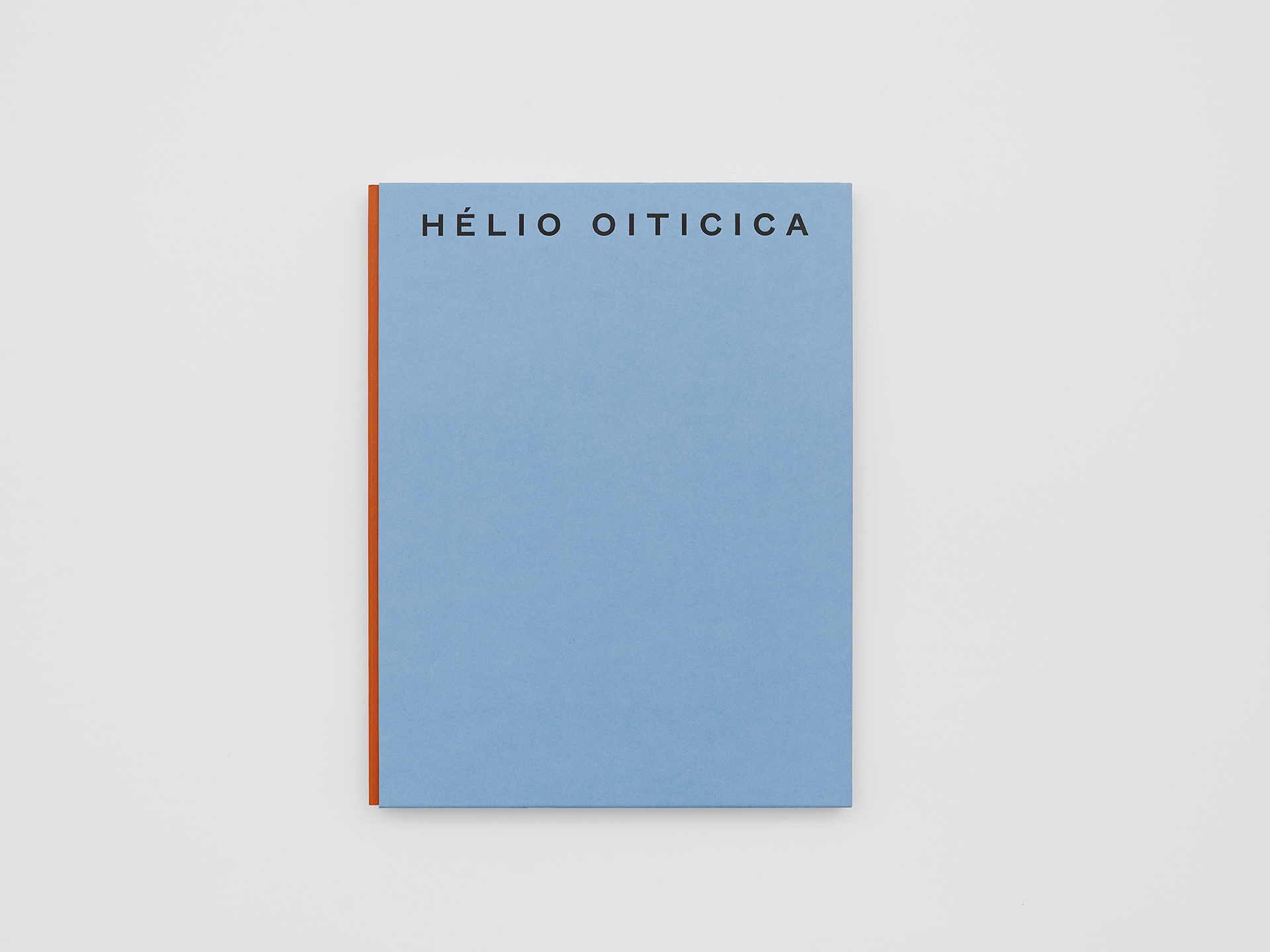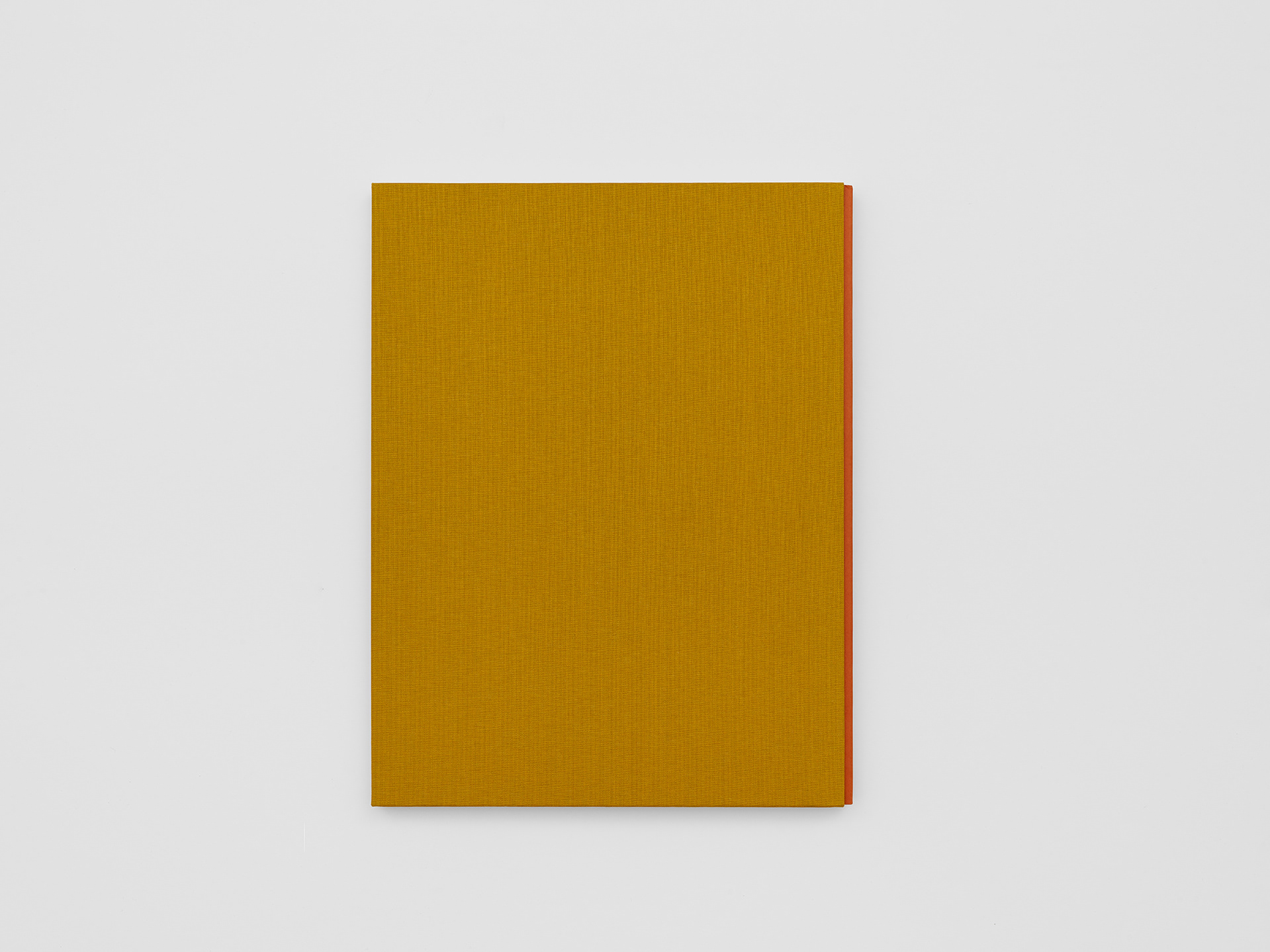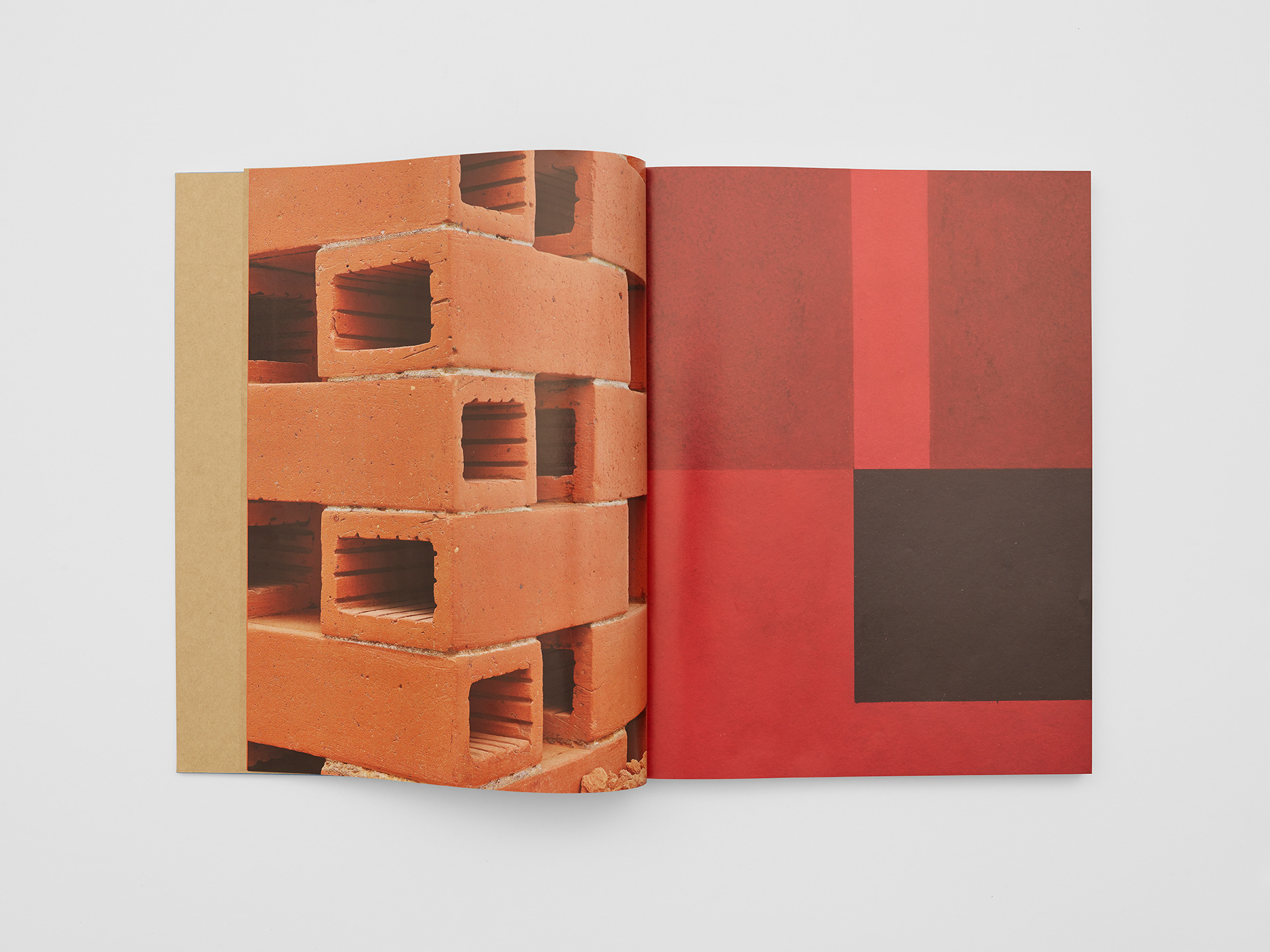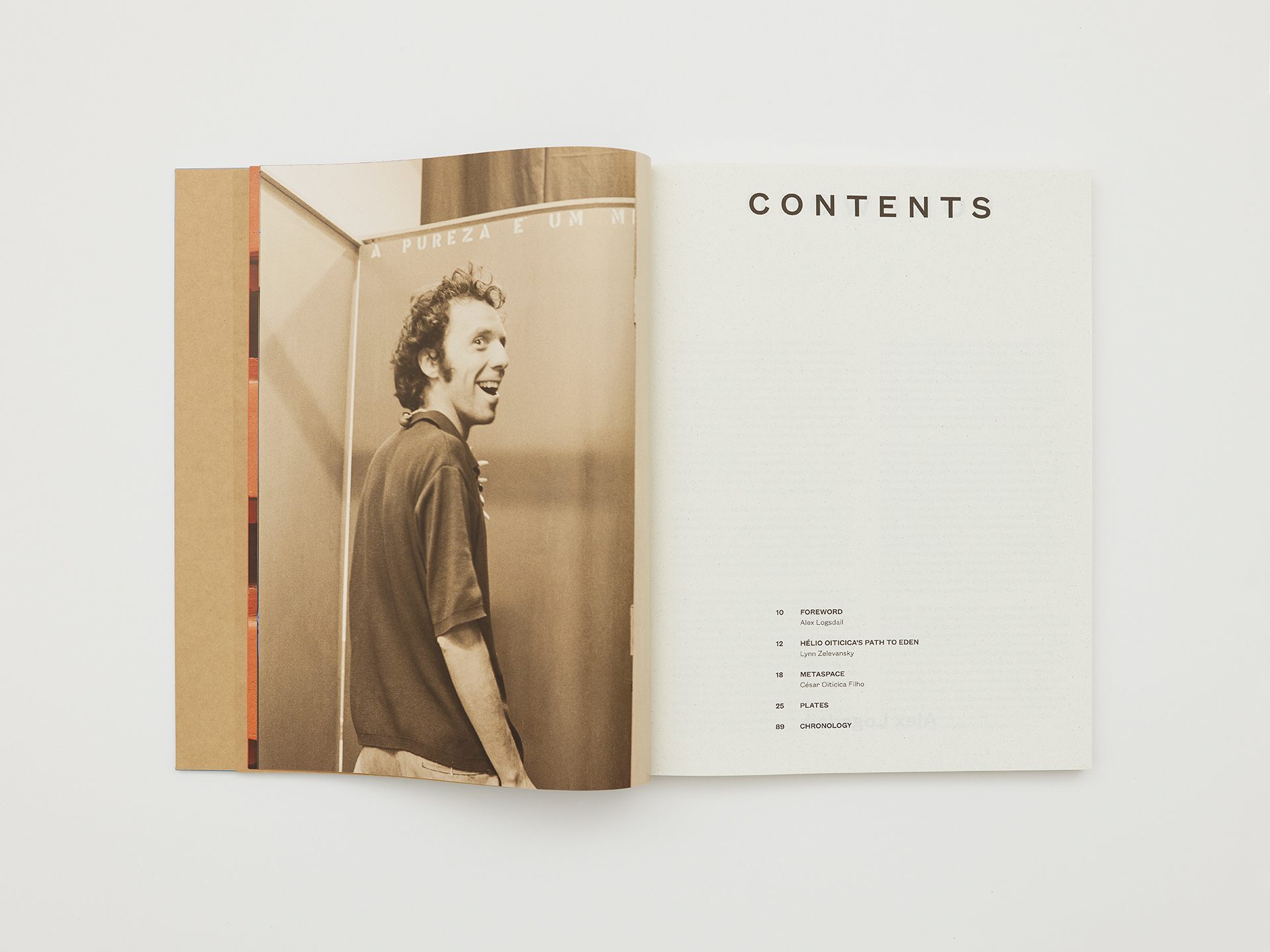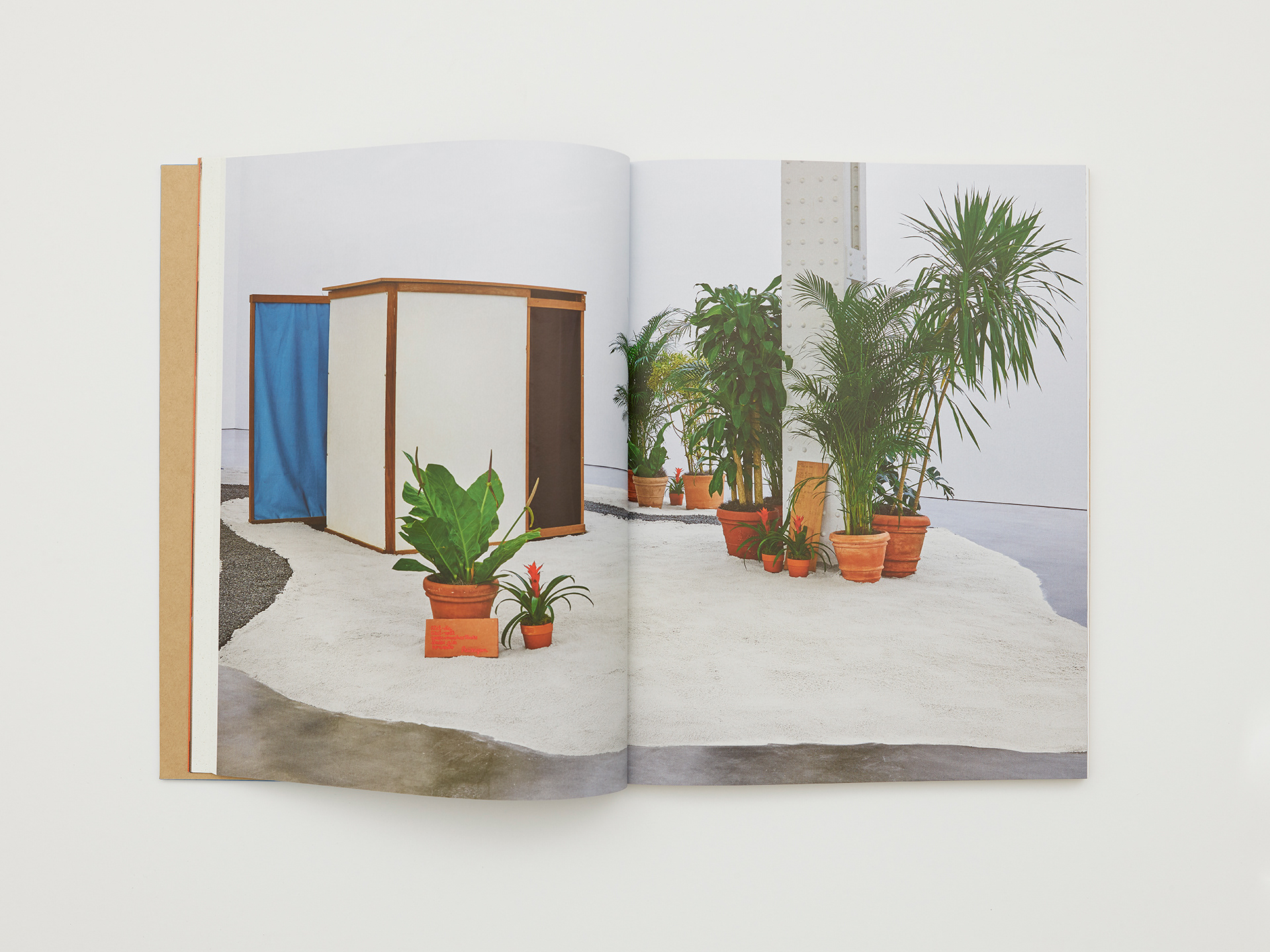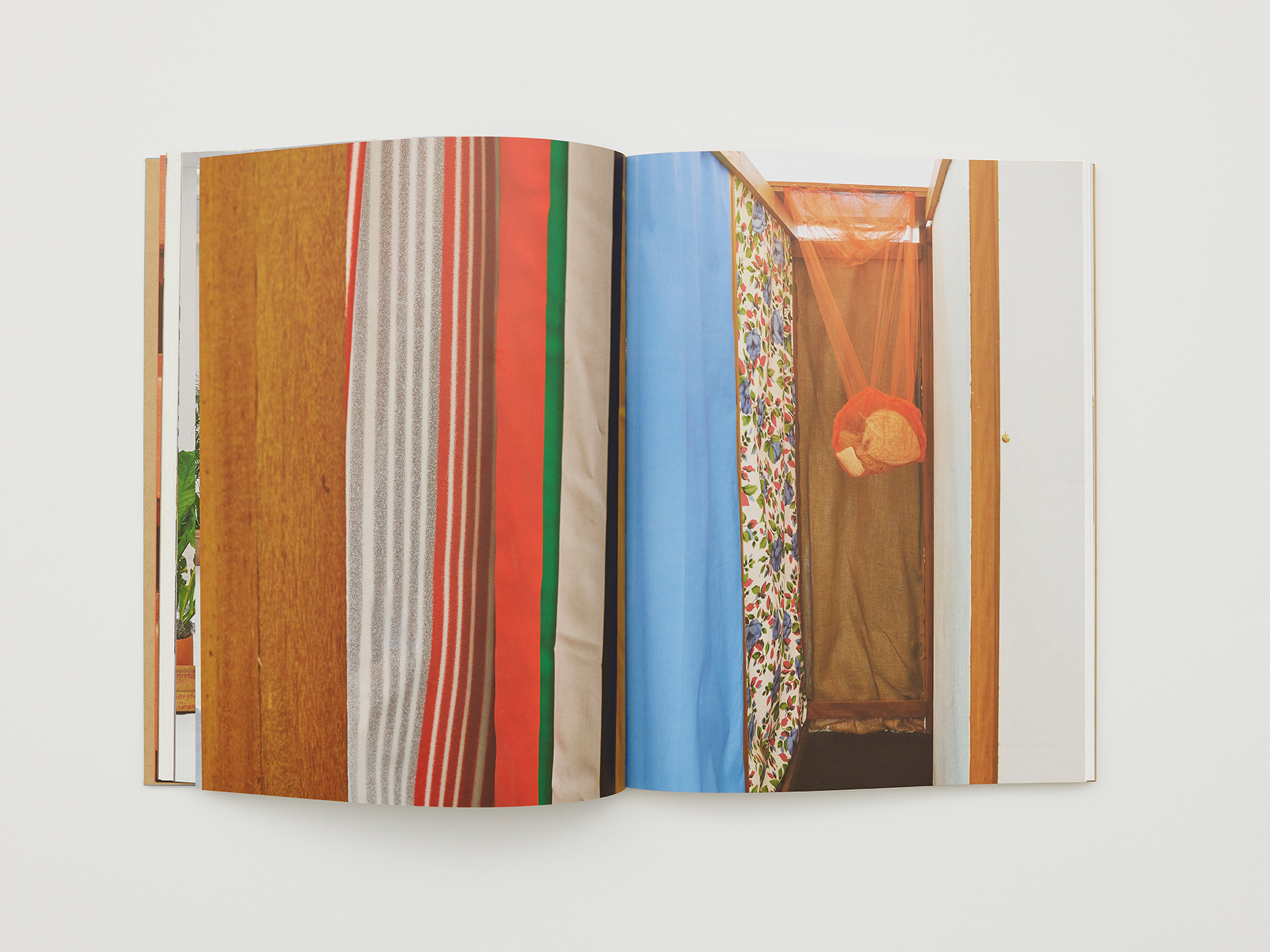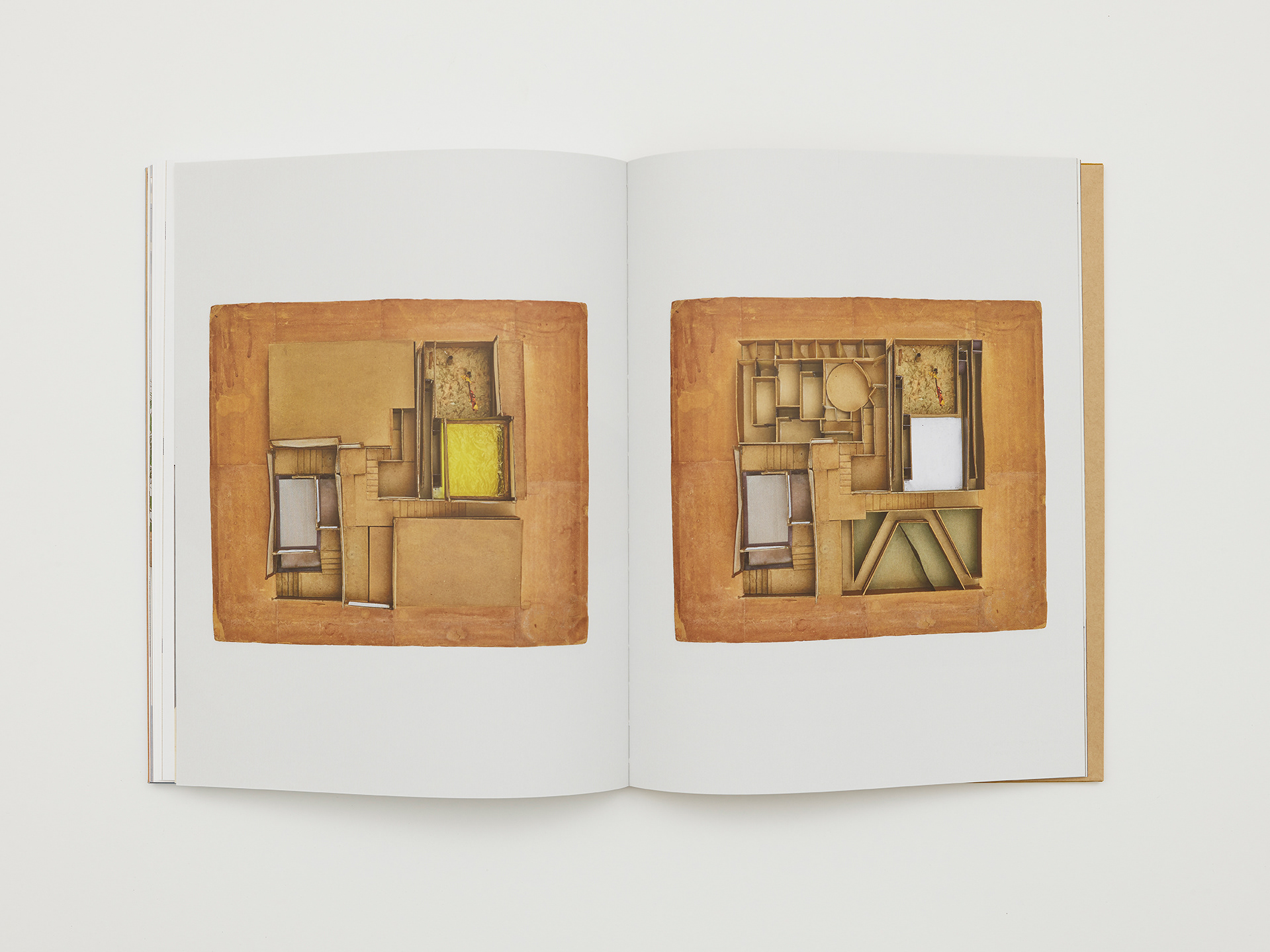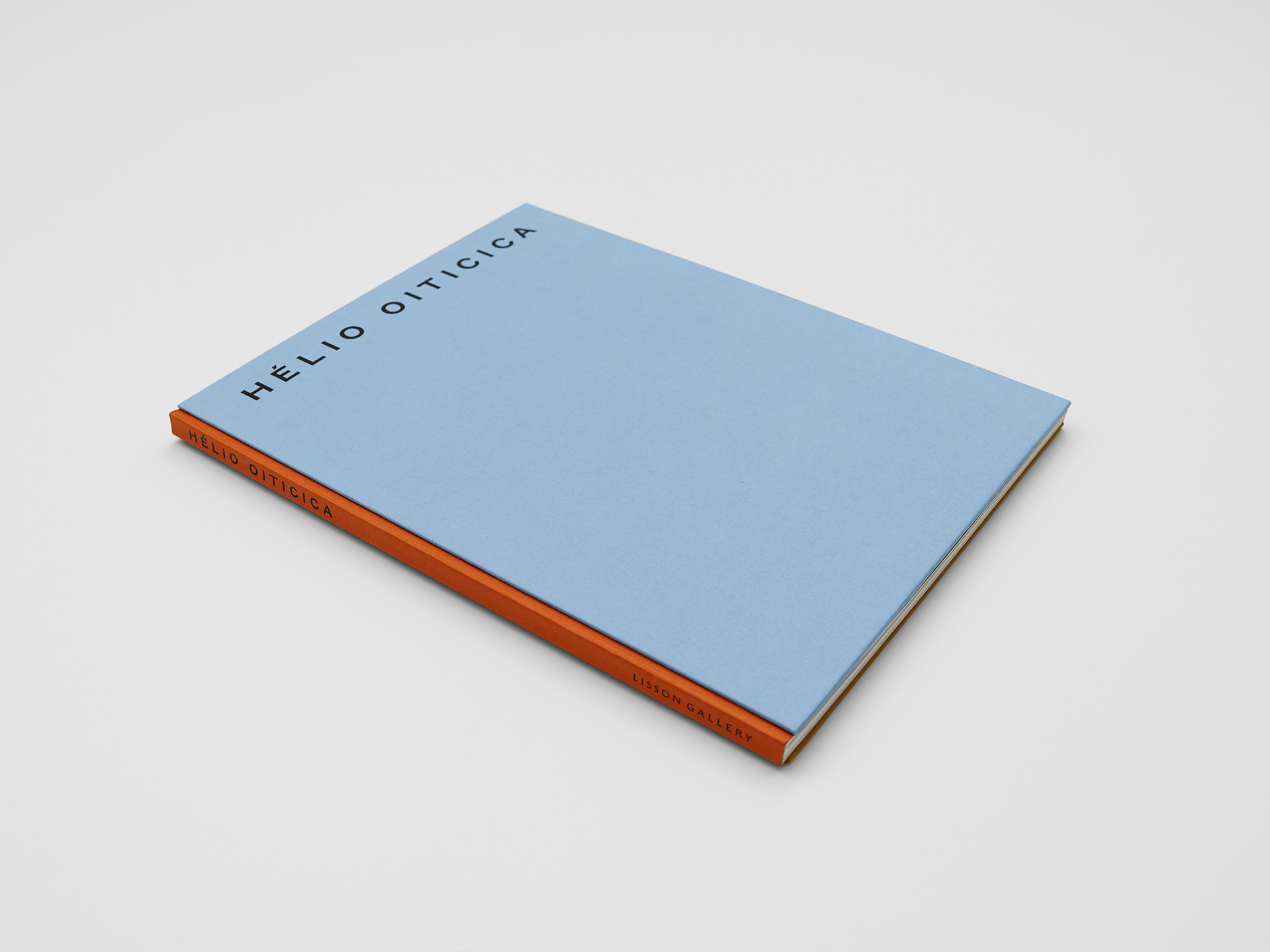 Project: Hélio Oiticica
Date: 2021
Client: Lisson Gallery
Spec: Hardback, 310 x 240 mm, 96 pages
Published on the occasion of Lisson Gallery, New York's Hélio Oiticica exhibition, 28 October 2020 – 23 January 2021.
I wanted to echo Oiticica's varied use of materials such as cardboard, wood, and fabric in the construction of the book. By using Bodoniana binding, I was able to use coloured paper for the front cover and spine, cloth for the back cover, and brown paper for the endpapers. An exaggerated title size is used high up on the page referencing the placement of Roberta Salgado's poetry in Oiticica's famous
Tropicalia
installation.
The Typeface is Founders Grotesk by Klim. Printed in Italy by Verona Libri.