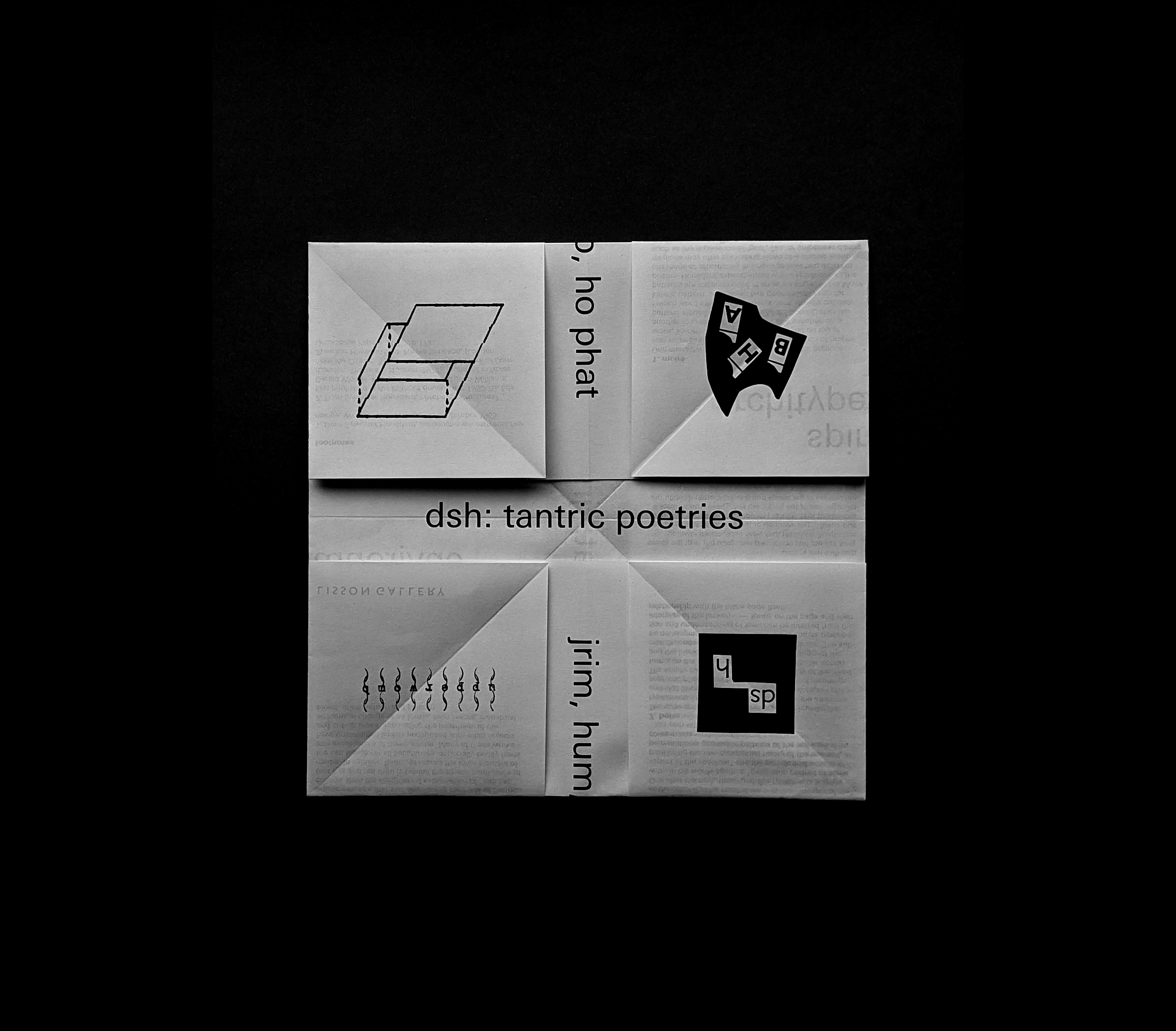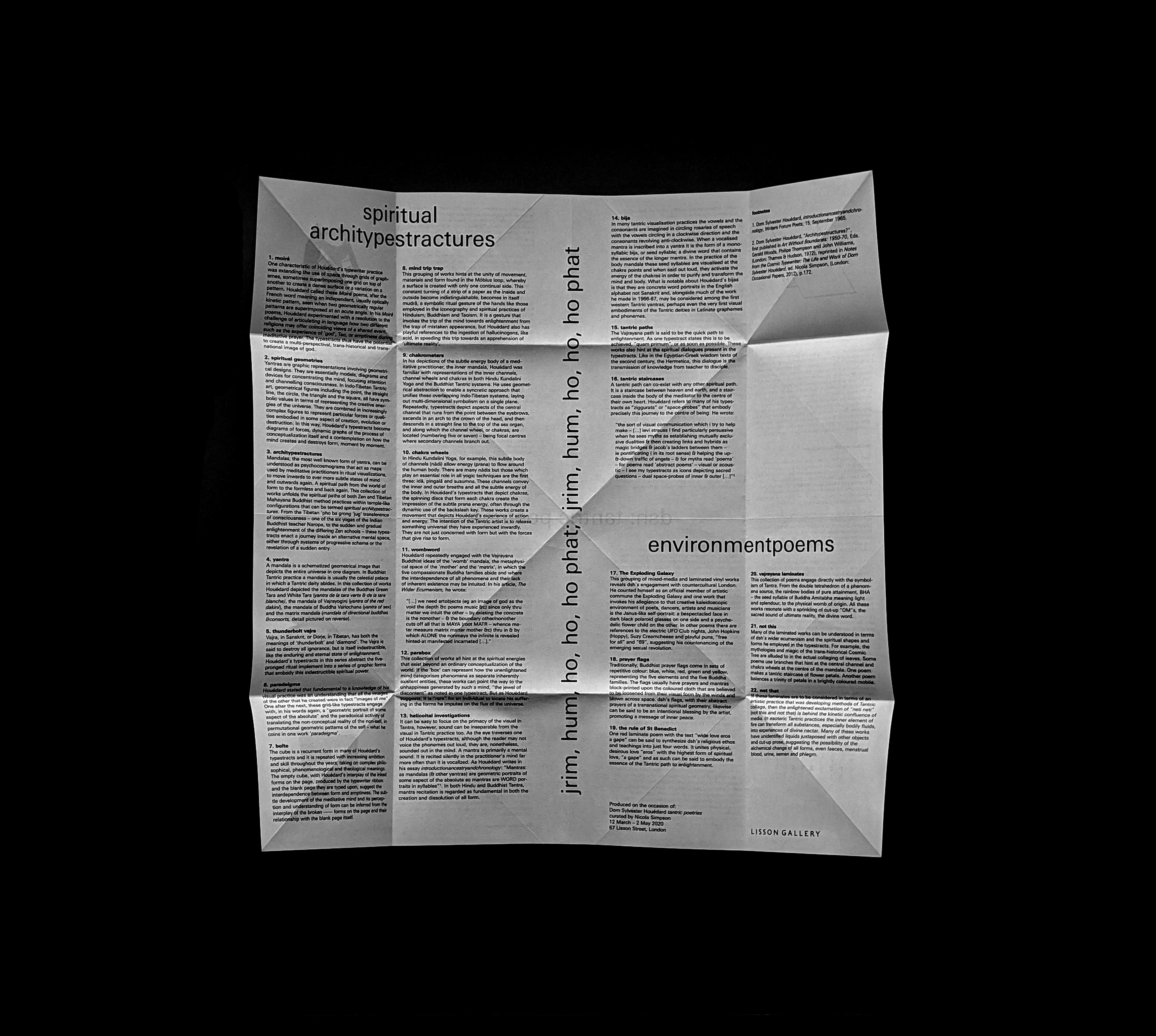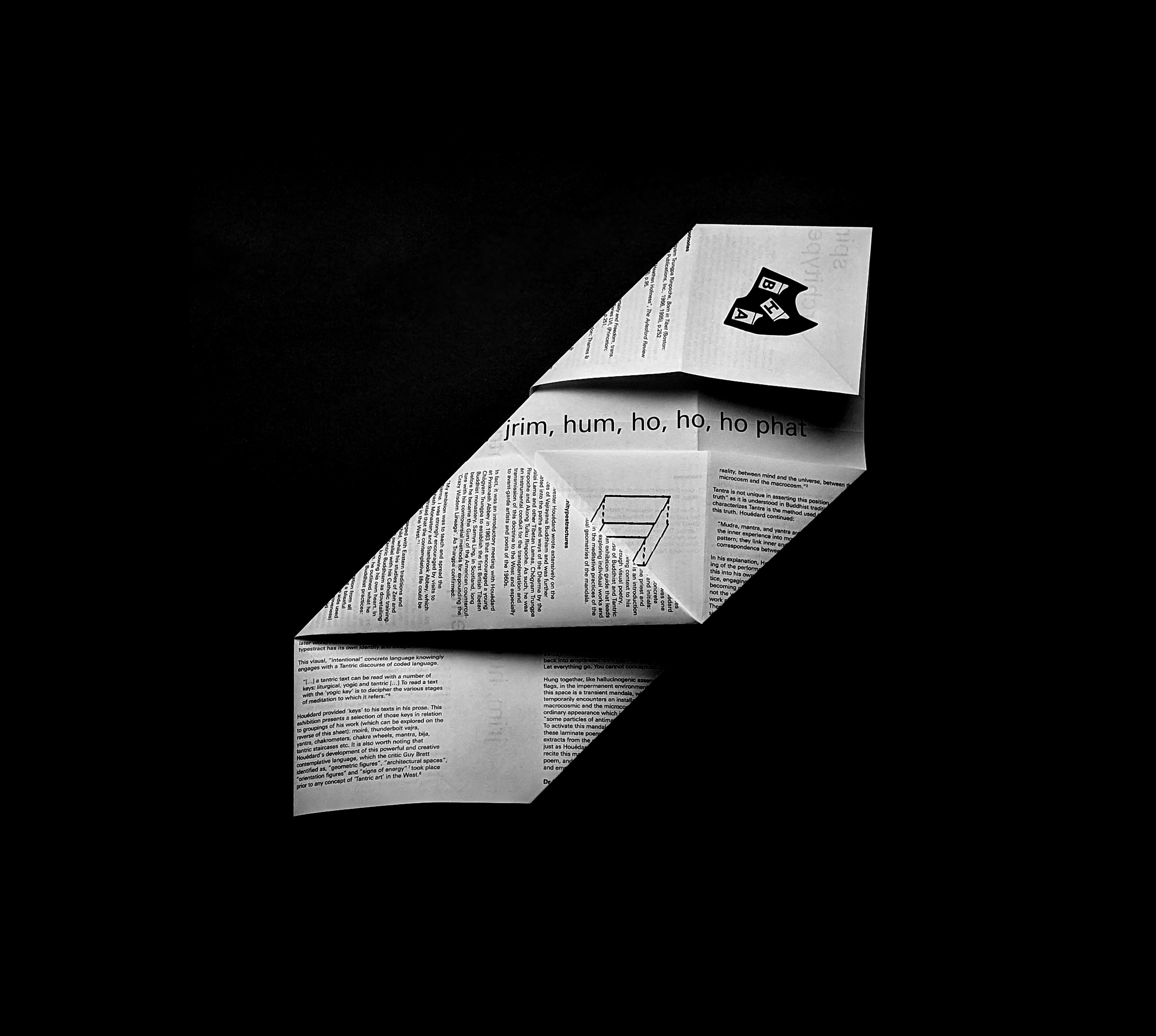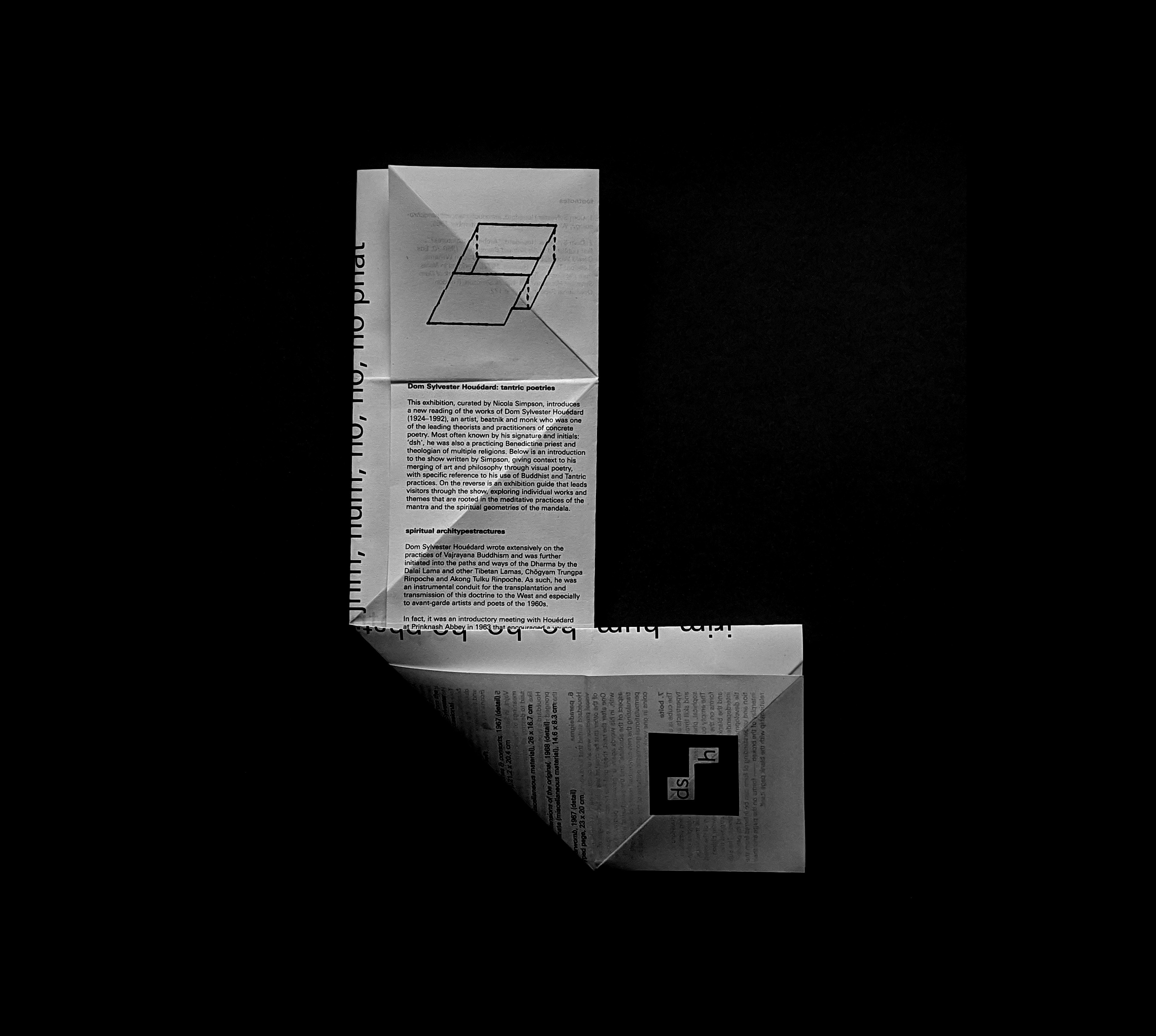 Year: 2020

Client: Lisson Gallery

Project: 
A leaflet created for the exhibition Dom Sylvester Houédard: tantric poetries, curated by Nicola Simpson at Lisson Gallery, London (12 March – 31 July 2020).
I used Arcoprint Milk 70gsm to create a folding leaflet for the exhibition guide and accompanying essay. The lightweight properties of the paper allows it to score well and lay flat when folded, whilst being robust enough to accommodate the dense typesetting of the essay, which mirrors Houédard's works made on a portable Olivetti typewriter.  
The exhibition highlights Houédard's engagement with a wide range of spiritual ideas from his own Benedictine monasticism to Buddhist and Tantric traditions, and the works are laid out in the shape of a mandala.
The leaflet is scored multiple times allowing it to be folded by the reader in a number of ways, continuing the theme of meditation and reflection.